I know we are ALL dying for some warm weather. One thing I started falling in love with (and gaining the confidence to wear more) is
hats
. I fell in love with this one from Anthropologie: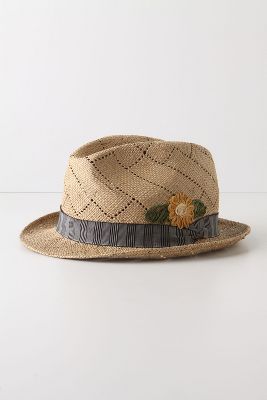 Why is it $98?! I adore this hat! I could pair it with so many things! I just don't think I can dish out $98 on a hat.
This Urban Outfitters fedora is certainly not as cute but could get the job done without breaking my bank. Or I'm sure H&M has their hat thing going on. Not to many hats out and about yet (not even at Forever 21), but I'm keeping my eye out for a deal! Don't even get me started on flowy dresses!