So, the best news is that my credit cards will be
ALL PAID OFF
in June (
now if only I could say the same for my school loans...ugh
)! This is thrilling news! It will come at about the perfect time. I have so many BIG financial commitments every month and feel like I have no extra money to indulge a little (
on maybe my Toms?
). In April, we have spring break. In May, I have my friend, KD's, bachelorette party and D's birthday (
which I have to go big or go home for since I was broke on his birthday last year
). In June, I have KD's wedding in Birmingham (
which is a bit of a trek from Raleigh
).
After June, I will have the credit cards paid off and (hopefully) a little work bonus in my pocket! My mind is running with little ways I want to spend a bit of extra money. Mainly, I want to put it in savings for a trip to NYC with my girls and mine and D's holiday getaway this year. BUT if I have a few extra dollars here and there, here's a few things I hope to spend it on...
I know LOTS of bloggers are loving J Crew for spring. Obviously this skirt wouldn't be there by the time I have a little spending money in July, but I adore this skirt! The whole look is just chic and stunning to me. Those shoes too! I'll be on the lookout for something like this. (
Oh and even at the original $178, this one is perfect in comparison to the $2500 on the Sequin Long Skirt
)
I'm totally into the maxi skirt and dress trend happening right now. One of my fav outfits I wore recently on a warm day was a maxi dress topped with a sweater. It gave the illusion of a mxi skirt, and I felt so fab and comfy in it! I like the pattern in this skirt and could envision the numerous possibilities of styling. I feel like it could work through summer and fall. It also reminds me of something
Carrie
would pick out :) Not too sure if I could rationalize $210 for a skirt, but hey, this is a wish list!
I die a little inside that I can not buy this this very minute (
ugh...this is what happens when I browse online. Must.remind.myself...D's birthday, spring break!
). I have been dying for a Foley + Corinna bag for YEARS now. I could never afford the almost $400 retail, but this is totally do-able. I know it will be long gone before July....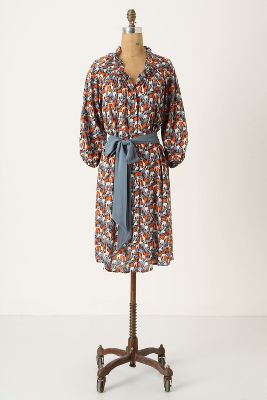 Oh I adore this dress! I'd take off the sash and pair with a brown, braided leather belt (envisioning one I've been eying at Target) and pair with some chunky brown wedges. Love.
I've been on the hunt for some cool new glasses for a while. I LOVE these Warby Parkers glasses. I hate making "practical" purchases though. Warby has so many cool choices though; I'll definitely HAVE to make a purchase from them this summer!