I mentioned about a month ago that I need
new running shoes
. Since I started the Couch to 10k program last week, I've really been noticing my dire need for new shoes. Unfortunately, the budget does not allow for new shoes now. I have an ongoing list of running necessities I need to have in order to be truly ready for
my first half
in November. Thanks to a hefty college tuition bill I have to pay this month, none of these will be even close to happening until June or July (
cringe inside
).
DOCTOR APPOINTMENT
Not that kind of doctor though. About two years ago, I started having some breathing problems. I went to the doctor and was told I had bronchitis. While the bronchitis and coughing eventually cleared up, the breathing problems did not. Since moving to Raleigh, I've been to the doctor twice. She switched me to a steroid inhaler after I was practically using the other inhaler daily. It appears that my breathing problems happen solely at home (

in my own home

) and when working out/running. The problems vary in intensity depending on the day. Some days it's not too bad when I run, other days it is very difficult to breath. I end up being short of breath and it's very hard to breath in. It's definitely affecting my running. I know I need to go back and re-evaluate since the steroid inhaler is not working. With a doctor co-pay at $30 (

and she mentioned x-rays last time, no thank you

) and a possible prescription, I don't have that to dish out.
I know when I find something that works, my running will improve.
SPORTS BRA
After hitting the shred in only a sports bra and in front of our bedroom mirrors (TMI?!), it's obvious I need better support for high impact activities like running. Women's Health complied a list of best sports bras. The one
pictured above
is a Natori Sport underwire sports bra and apparently costs a whopping $48! Yikes. The other high impact sports bras they list are equally or more expensive. This may stay on the necessity list for quite a while.
GARMIN FORERUNNER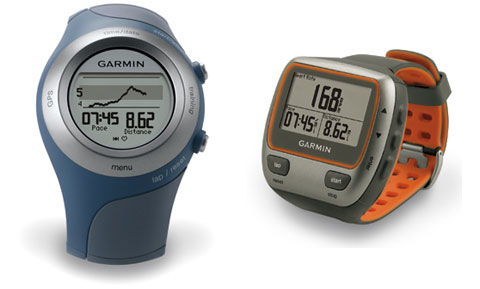 As
Megan
and others have noted, the Nike+ is not the most accurate. I had speculated this for a bit. I don't think it'll be completely necessary to have this before the half since I'll be running to finish, not for my speed. It would be nice to eventually have the Garmin to note my actual and real speed and distance.
Of course the doctor appointment and running shows are first priority. It's always difficult every month when the rarity happens that I have extra money. Typically I am putting it in savings to save for another trip (
or more recently I was trying to save for D's birthday
). It's so hard for me to take money to spend on doctors or large price items these days (
even clothing and shoes
). While I desperately want to update my wardrobe and running necessities, traveling is so much more fulfilling to me. I do know that to succeed in my goal of running the OBX half (
and not kill myself
), I am going to have to take some money for doc and shoes.
I better start playing the lottery.