It's also tricky to run a "long run." Now long runs are supposed to be run slow and used to build your endurance. I had my first long, LONG run on the docket two weekends ago. 8 miles. Now that weekend we were out of town for a wedding. I knew 8 miles was not even going to happen then. I decided to postpone it to the following Monday.
I had a doctor's appointment that Monday, so I took the entire day off from work. The temperature has been declining here in NC, so I decided to make my run happen outside. I had planned to get up early and run but decided I would head to the park after my doctor's appointment. The office is close to
Umstead State Park
. After my appointment, I headed out to the park and off to my run. Seriously, it was hell. Never having been to the park before, I didn't know too much about it. The first 2.something miles where awful. It was on a trail through the woods and majorly hilly. When I finally got to the flat portion of the trail, I was already exhausted. It's a bridle trail, so it was unpaved but not mountain trails. The trail still became pretty hilly. I got to a point that I just could not do another hill and figured I'd take a walk break. Walk breaks just don't work for me though. I couldn't really start back, especially with another huge incline looming. I only made it 6 miles. Now I am proud of that considering it was damn hilly, scary on the trails (
I have a history of twisting my ankles
), no water, etc.
All of this to say, I was NOT prepared for my longest long run. I didn't take any water on the run. I didn't take my inhaler (
which I have to utilize more often if I'm dealing with hills and/or heat
). I didn't have any mid-run fuel. Since I'm scheduling this post, my next long run was supposed to be 9 miles on Sunday. I ran by REI and stocked up on this...
[GU gels, PowerBar Energy Gel, Chocolate Agave #9 Gel, Jelly Belly Sports Beans, and Cliff Shot Bloks]
I also checked REI for a good running belt to keep items like my phone (

still don't have a sports arm band to fit my iPhone

), inhaler,
trail maps (
since trails/routes in Raleigh are new to me
), GUs, etc. Those things are freaking expensive there. No chance I'm dishing out $30 when I can likely find one for $20 MAX on amazon. Here are a few I spotted on amazon:
This is the one I fell in love with at REI: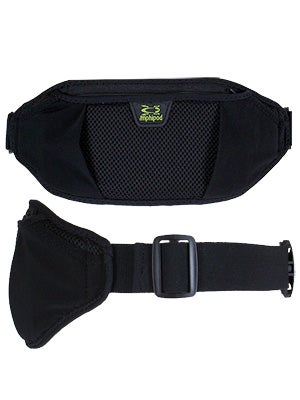 [
Amphipod AirFlow Endurance Waistpack, $27 at REI, $24, here
]
I'm going to attempt running with my water bottle in hand and possibly inhaler in my shorts pocket.
What are your favorite running belts?
Favorite mid-run fuels?