I'm obsessed with Christmas ornaments. Don't even get me started on our lame Christmas tree situation this year. Great...now that I got started, I have to explain. When D and I first moved in together, back in 2007, we bought a little fake tree on our limited budget. It was supposed to be a 6 foot tree. It ended up looking like this:
[Yeah, that's little 5'2" me. I'm crouched a bit
,
but it is almost the same height as me!]
At the time, we only had one cat and were afraid of how he would be with the tree. We bought a lot of plastic red and silver balls. Back to the tree...we kept that scrawny little thing for the following two Christmases.
[2008...still looking like the same skinny tree]
[2009...still going strong with my Bailey as the main character in this pic]
When we got ready to get out the ole standby tree this year, it was no where to be found. Then we got to thinking....we didn't bring it from Athens! I very vaguely remember saying to just leave it behind, and we could buy a new one. Little did I know we'd be on the tight budget with buying a house and all (oh how things change in a year). We still wanted a fake tree just for convenience and with the pets. We weren't willing to dish out the money for a pre-lit GOOD fake tree. We opted for a 4'5" footer (which is maybe three feet in reality) that I can put in my classroom next year. Here we come after Christmas sales!
Over the following two Christmases, we've only accumulated a couple more ornaments. We sort of started a tradition of buying a new ornament on sale every year after Christmas to add to our collection. There are currently some ornaments I'm lusting over right now though!
[Also from terrain is this ADORABLE little guy for $12]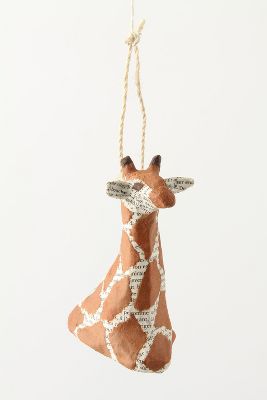 [Obviously my tree will be full of animals. Cutie giraffe from my fav for $16]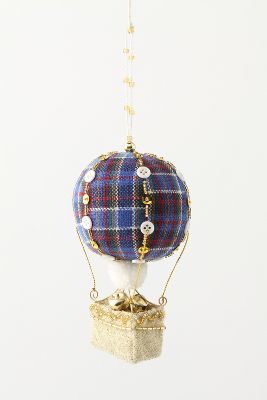 [So I don't completely overwhelm you with animals & one of my dreams is to ride in a hot air balloon. From anthropologie for $18]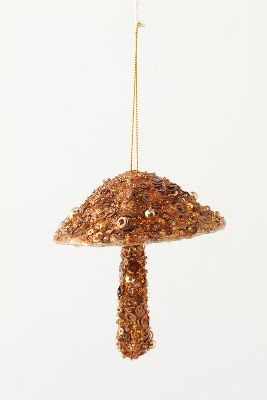 [Because we totally need a mushroom on our tree. Anthro again $12]
And I couldn't get the picture, but I also want one of these
Hello Kitty ornaments
! We all know where I'll be doing online shopping after Christmas!
Ps. I'm so proud of myself for a real, functional post!