I always relate the summer time with movies. I
love love love
going to see movies in the summer. It's just the perfect way to escape the heat. And let me tell you, it's been HOT in NC! The heat index this weekend was 110 degrees! We discovered a little cinema here that shows indy films, which I am so excited about. They also serve beer there which is obv an added bonus. Last weekend we saw
Cyrus
.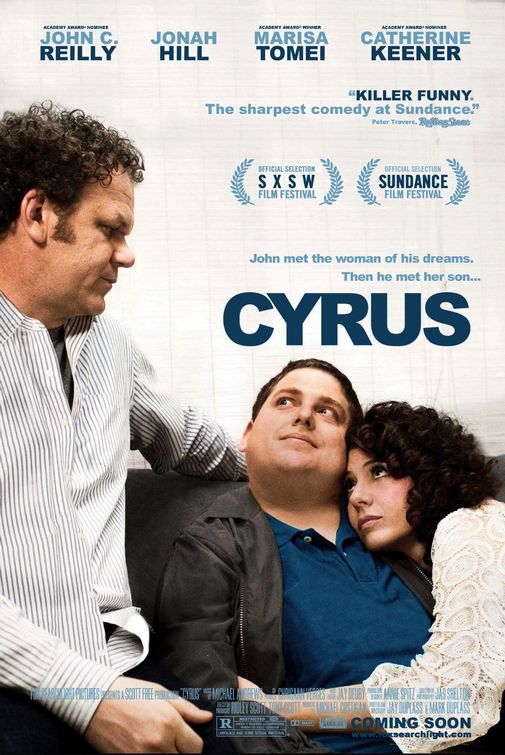 John C. Riley and Jonah Hill are hilarious together. Moviefone says...
"'Cyrus' stars John C. Reilly as John, as a middle-aged single smitten by Molly (Marisa Tomei), who has an unusual attachment to her son, Cyrus (Jonah Hill).

Conflict arises when Molly brings John home and Cyrus is none too pleased. The film becomes a war of wills between John and Cyrus, with Molly stuck in the middle."
I liked it. I love Jonah Hill though. I love awkward humor though. I definitely want to keep an eye out for indy films at the theater.
D loves animated and 3-D movies. We saw
Toy Story 3
,
Despicable Me
, and
How to Train Your Dragon
. I loved
Despicable Me
and
How to Train Your Dragon
. Despicable Me was probably one of the funniest animated movies I have seen in a while. I was definitely laughing a lot. We hit up the dollar movie in town quite a bit. They have $1 Icees and popcorn on Tuesdays. We frequent that (because we all know drinking Icees is totally going to help me lose weight). Other movies on our must see summer movie list (based upon affordability) are
Inception
and
Get Him to the Greek
(hopefully at the dollar movie this week!).
Any summer movie recommendations?