I'm not much of a jewelry person. I'm terrible at accessorizing daily and get overwhelmed if I have too many choices. Sparkly jewelry can be a great addition though. It's such an easy way for me to dress up a more causal outfit for school days.
La Dolce Vita
featured some new Stella & Dot lines coming out. Here are some of my favs...
I love the simplicity of this bracelet. I'm not sure if I could see myself paying the $39 for such a simple piece
Guys! You know I die over owls! How cute, yet chic is this? It's $44
So then I got to thinking...who has some wonderful jewelry...
Anthropologie
. I could live and die in this store. I adore all of the outfits, decor, accessories, etc. My life would be complete if I won a lifetime supply of clothes from there. On my measly teachers salary, I can not afford much from here. I have to scour the sales (and once I start getting paid again I'm scouring the sales rack at the Durham SouthPoint mall). But nonetheless I'm craving...
Love! Love the layers (perfect for the school day). This cardy I have been looking for forever but just haven't had the chance to buy. I'd certainly have to pair with flats instead for all the standing and walking I do. So cute. (Ps. not a fan of the model).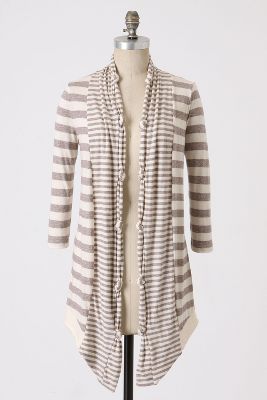 Oh my effing god. I love this cardy. I'm not sure why I love it so much. Paired with some flats. I would wear it everyday.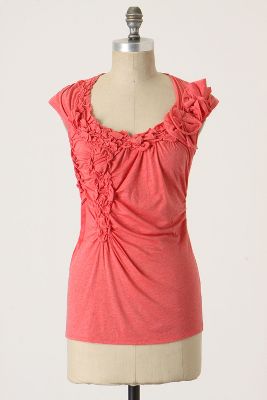 Shirts like this are quite flattering on me. I love the detail on this one. They have so many colors in it. And I wouldn't even need jewelry with this neckline!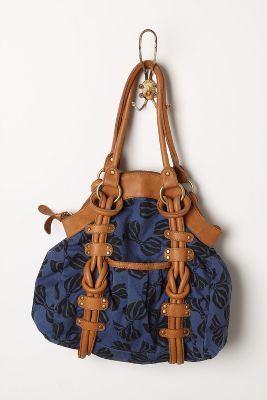 I can not even express how much I adore this bag. The combo of the leather on the navy kills me.
Ok...I can't torture myself like this any longer. I want to start trying my hand at thrifting. I feel like there's probably potential in the NC Triangle area. I have to look cute without breaking my bank! Julie at
Helping Dress Myself
is totally my inspiration that you can dress chic and trendy for less! She wears lots of thrifted pieces paired with moderately priced items from Target, UO, etc.